What is KubeSphere Service Mesh
KubeSphere service mesh, based on Istio, visualizes the microservice governance and traffic management, provides circuit break, blue-green Deployment, canary release, traffic mirror, tracing, observability and traffic control. It enables developers get started with service mesh without modifying source code, reduce the learning curve of Istio. All features of KubeSphere service mesh are designed from business perspective.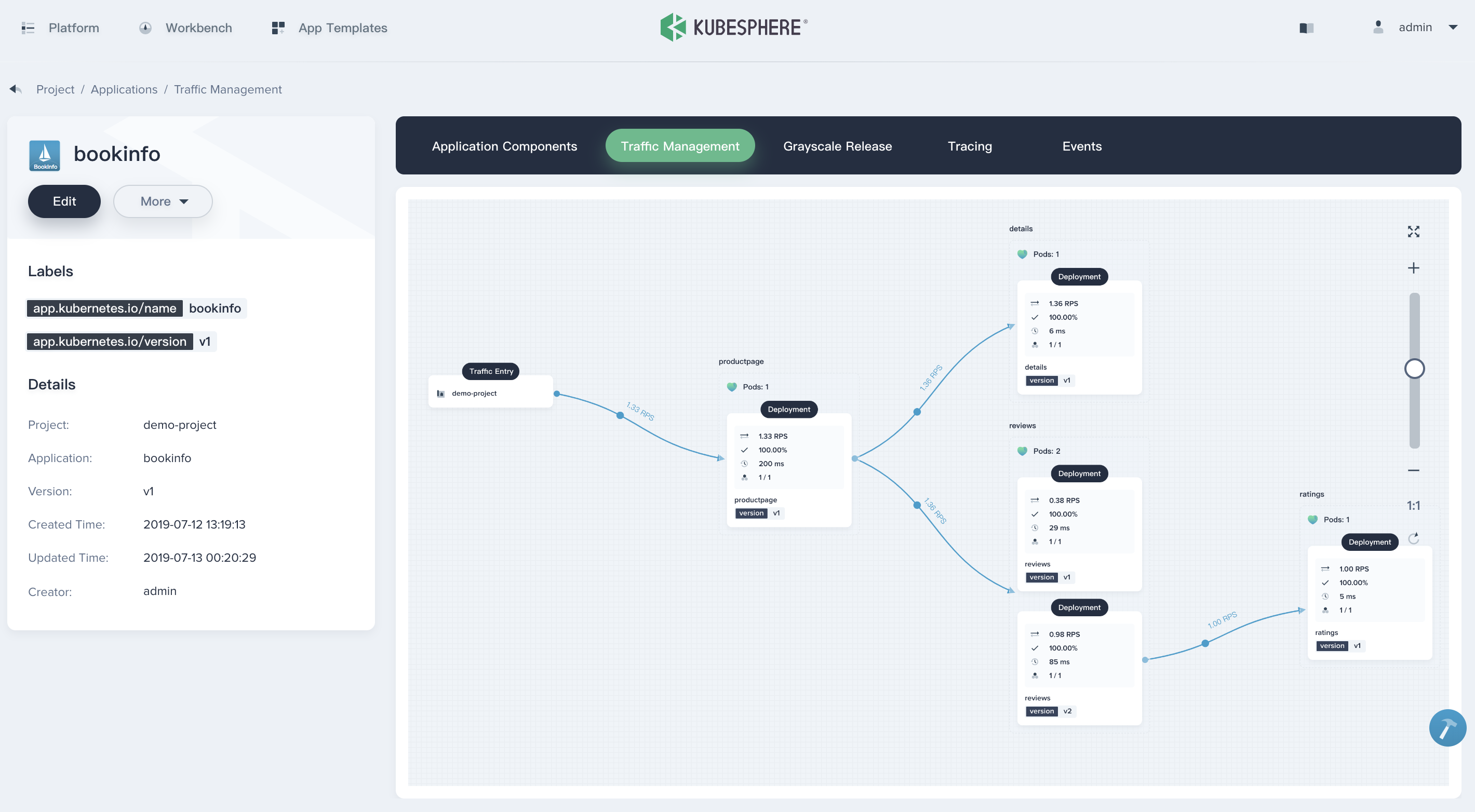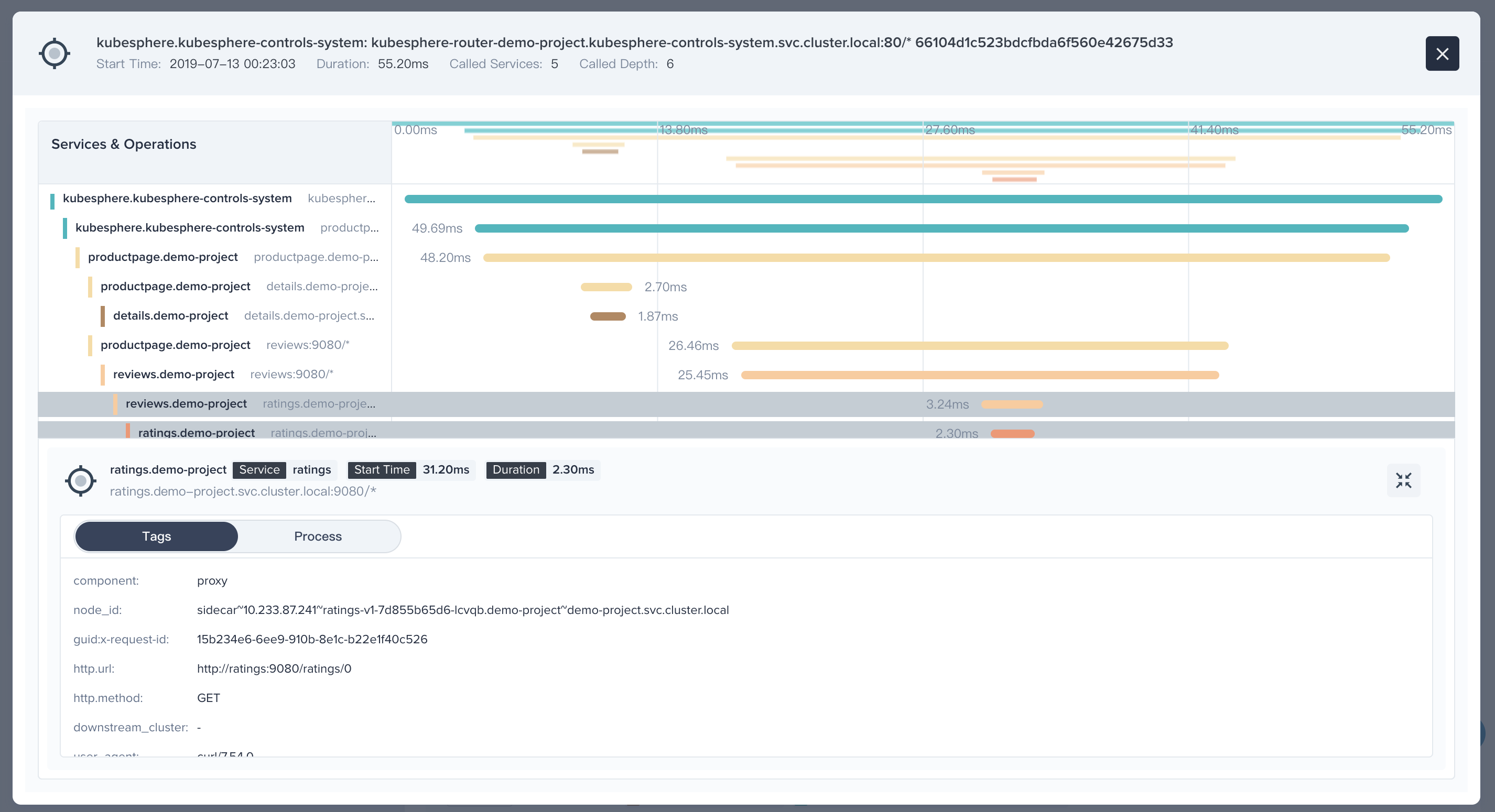 Enable Service Mesh before Installation
KubeSphere service mesh system requires at least 2 Core of CPU request and 3.6G of memory request. Please make sure your cluster has enough resource.
Note:

Currently, the tracing (Jaeger) in the KubeSphere service mesh depends on the KubeSphere logging system. Before installing service mesh, please install the KubeSphere logging system first.
Before execute installation, you can set servicemesh_enabled to true to allow Istio and Jaeger installation according to the following configuration, then you can back to All-in-One or Multi-Node to continue installation.


···


servicemesh_enabled

:

 

true
Enable Application Store after Installation
If you already have set up KubeSphere without enabling service mesh, you still can edit the ConfigMap of ks-installer using the following command.
kubectl edit cm -n kubesphere-system ks-installer
Then set servicemesh from False to True.
servicemesh

:


    

enabled

:

 

True
Save it and exit, it will be installed automatically. You can inspect the logs of ks-installer Pod to verify the installation status, and wait for the successful result logs output.